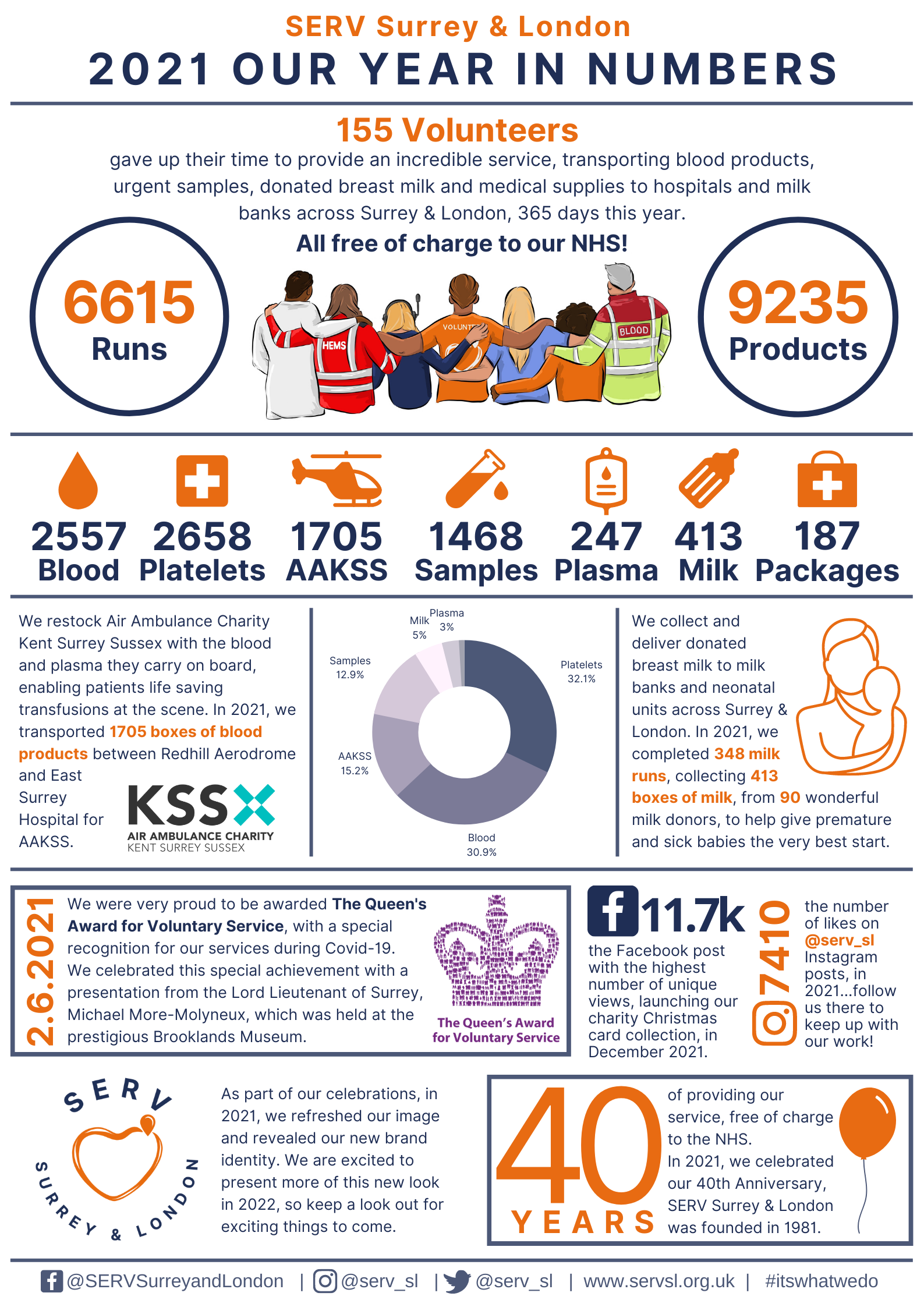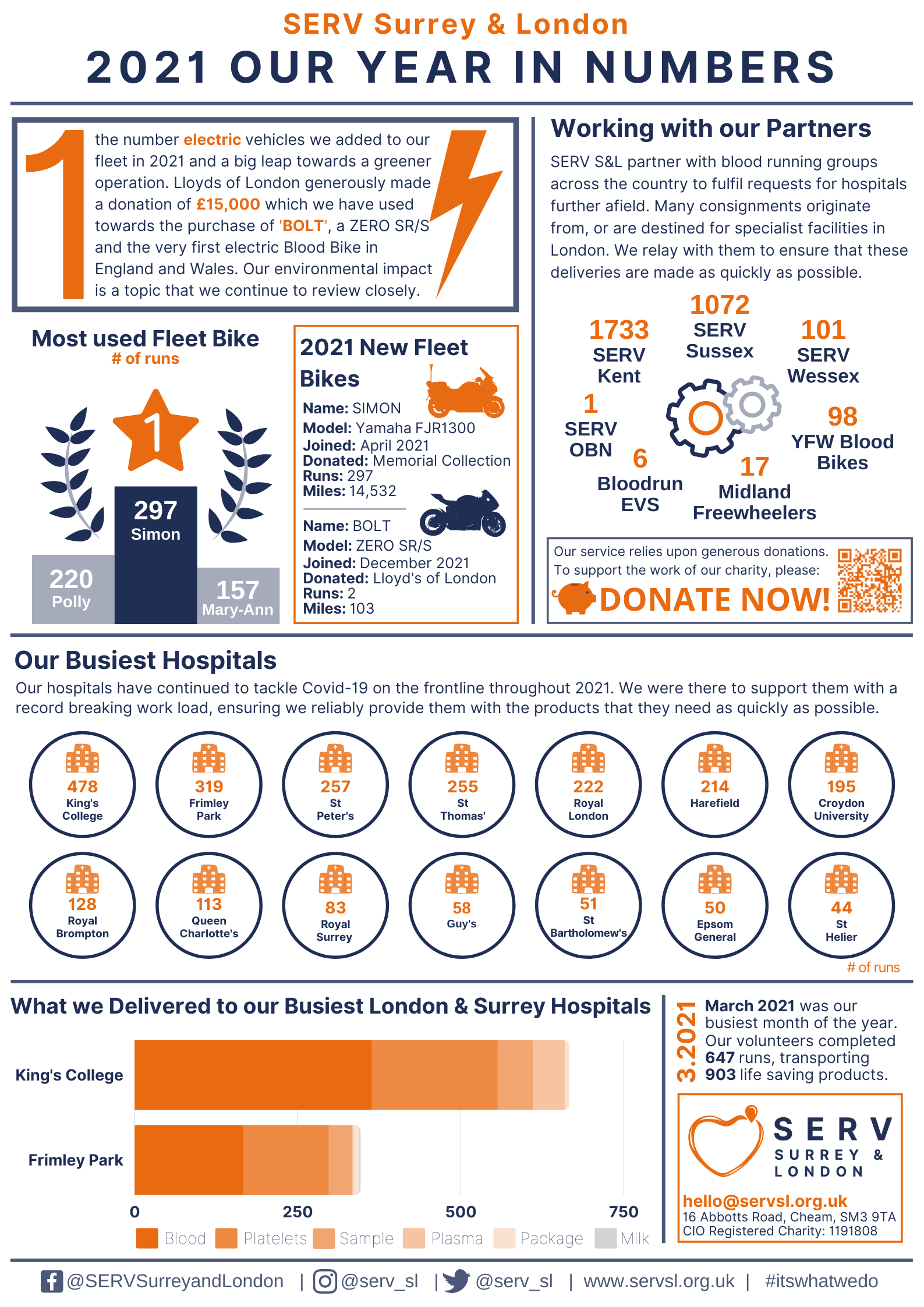 2021 has been an incredible year for SERV Surrey & London. We so grateful to all of our dedicated volunteers who commit so much time and passion to our amazing charity!
With our NHS hospitals still facing so many challenges, we are proud to have been able to deliver this reliable service to ensure that they have products they need as efficiently as possible.
It has been a privilege to continue to work with our friends at Air Ambulance Charity Kent Surrey Sussex, ensuring that they have viable blood products to continue the critical work that they do.
We are proud to team up with our neighbouring blood running groups SERV Kent Bloodrunners, SERV Sussex, SERV Wessex and those further afield who we have partnered this year and say thank you to all of the other groups across the country, quietly making sure these urgent relays are made possible.
We have celebrated some incredible milestones in 2021, our 40th Anniversary year. We were awarded the Queen's Award for Voluntary Service by The Lord Lieutenant of Surrey, Michael More-Molyneux and we were given a brand new look by the wonderful team at Wood&Ham.
We are excited for what 2022 has to offer….if you would like to join us and be part of the phenomenal team making a difference, please contact us and get involved!