Emergency blood delivery in your community
We are proud to provide an emergency volunteer based blood delivery service
for Surrey and London, every night. Be part of it.
DONATE
Emergency blood delivery in your community
We are proud to provide an emergency volunteer based blood delivery service
for Surrey and London, every night. Be part of it
Donate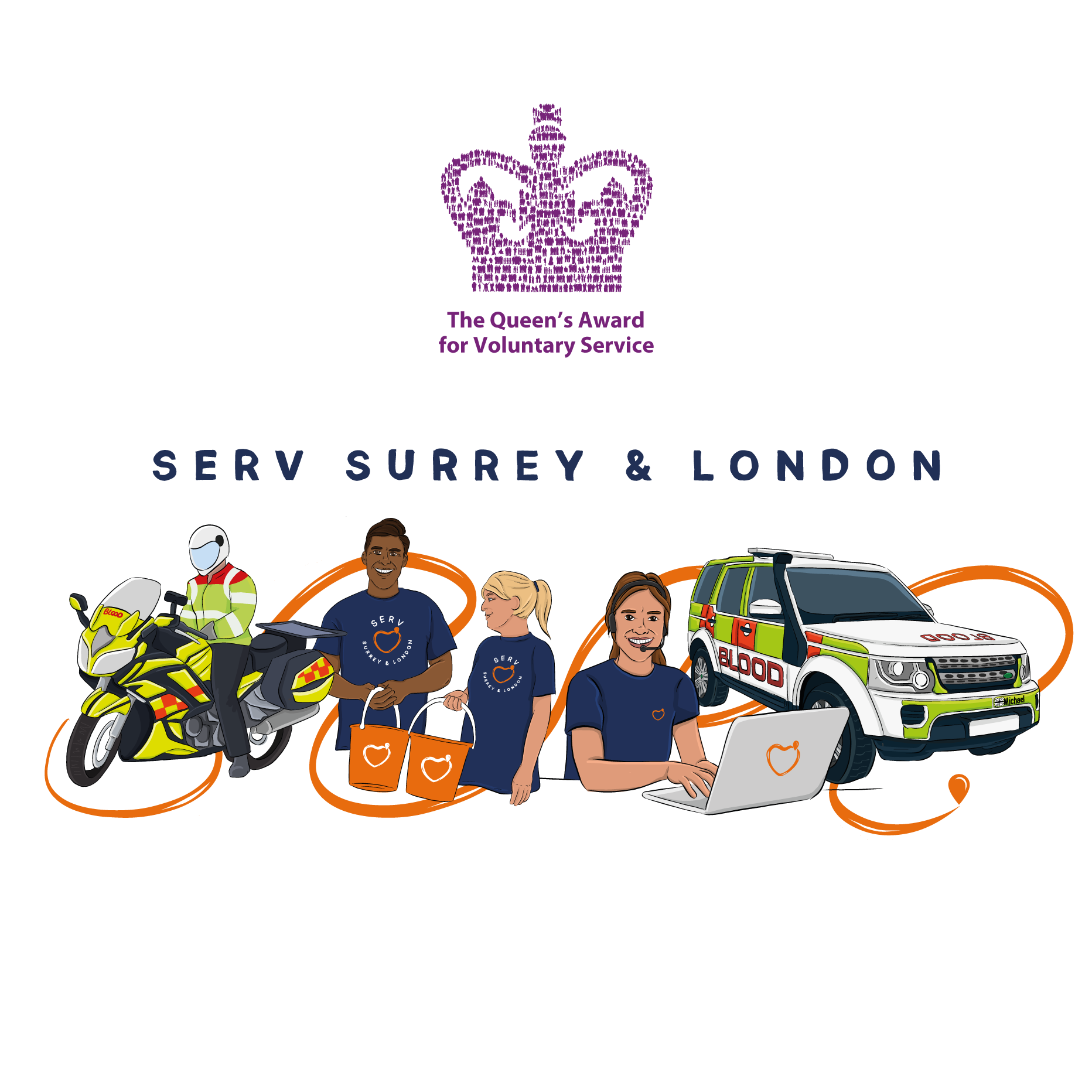 SERV Surrey & London receives The Queen's Award for Voluntary Service
We are delighted to share with you that today, we have been awarded The Queen's Award for Voluntary Service. The QAVS is the highest award, equivalent to the MBE, given to local volunteer groups across the UK, to recognise the outstanding work done in their own community.
We would like to say thank you to all our volunteers, past and present for their contribution to our charity. We also extend our thanks to every individual and organisation who has ever donated or fundraised on our behalf. You are the ones who make what we do possible.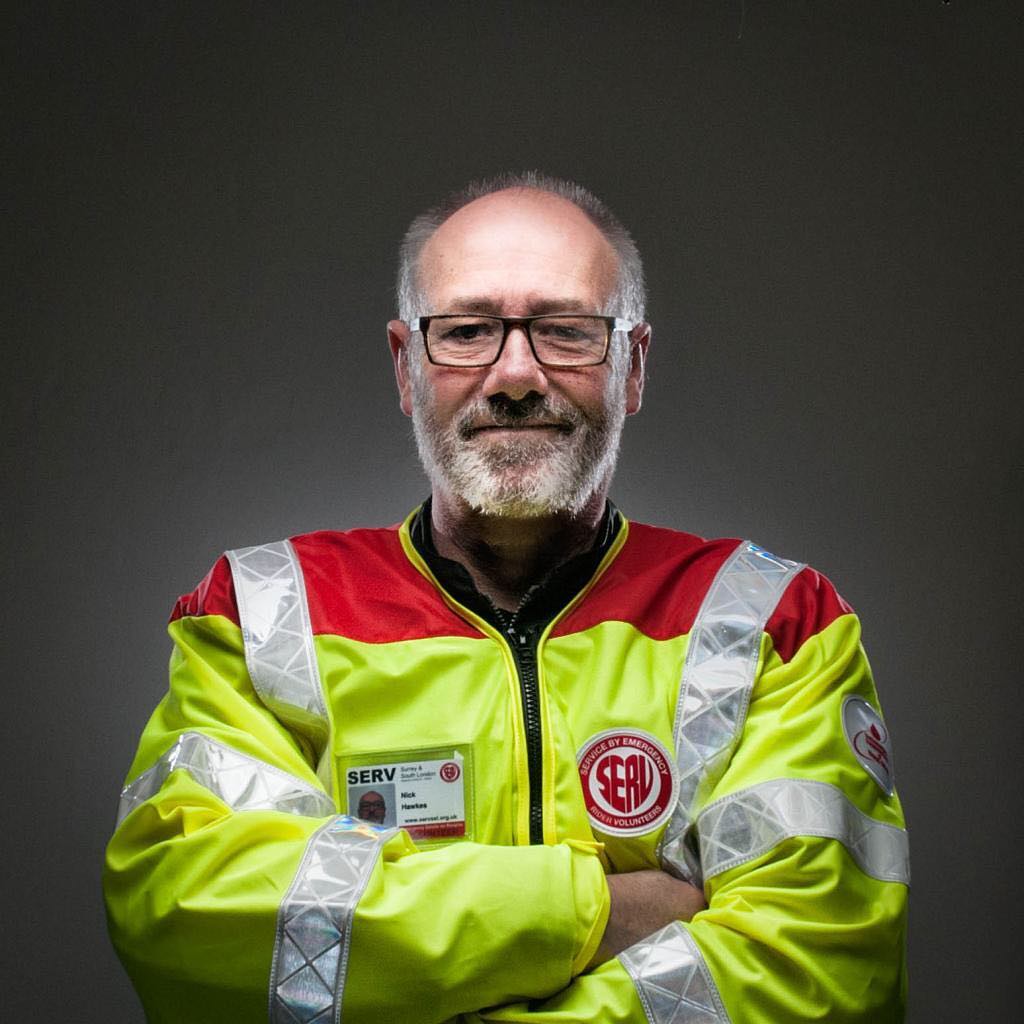 Who We Are
We are SERV Surrey & London, a charity organisation, made up entirely from volunteers, providing a professional, efficient service to our community,  at no cost to the NHS.
We mainly consist of motorbike riders, car drivers, controllers, fundraisers and our team represents a variety of people from many walks of life.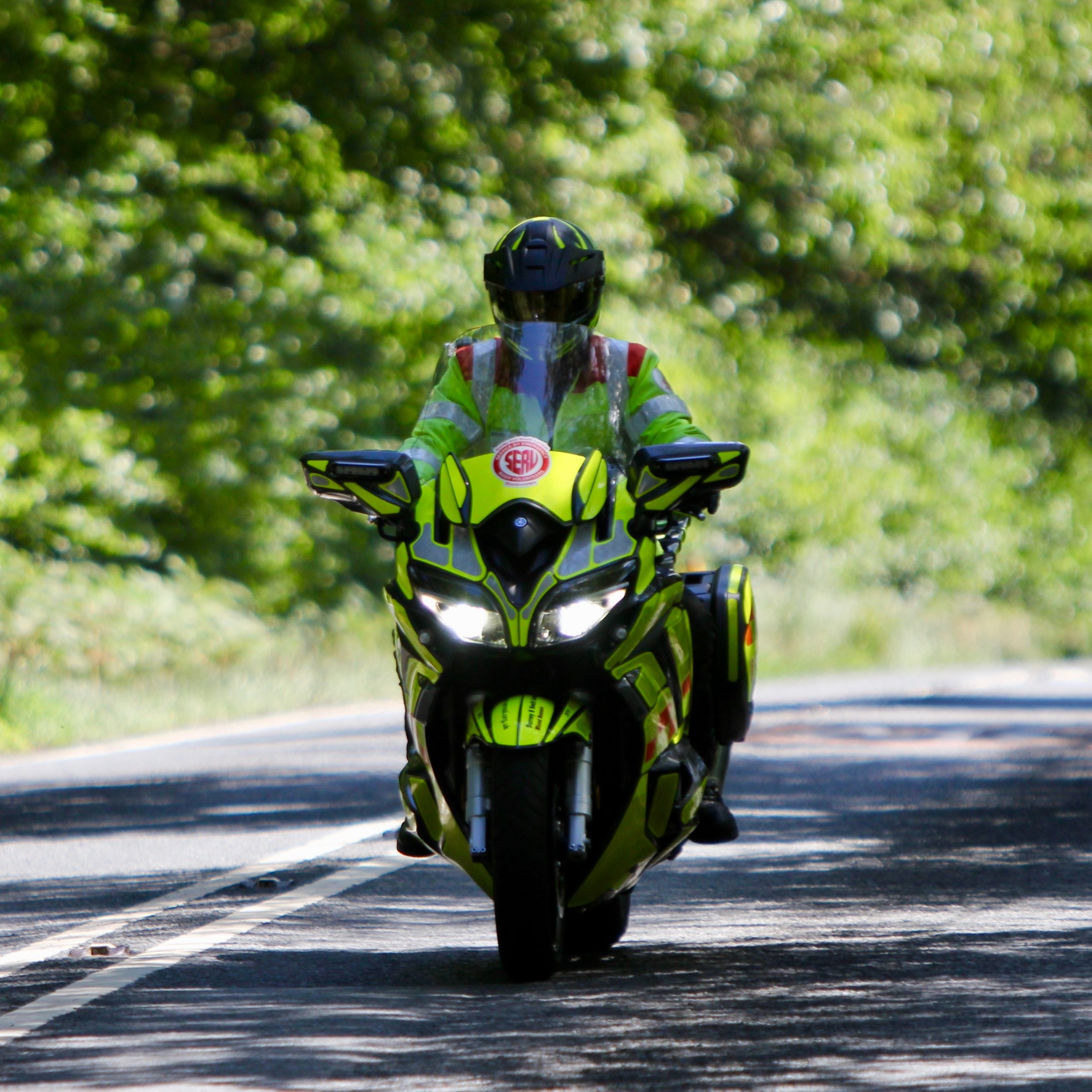 What We Do
We transport blood products, urgent samples and medical supplies, along with donated breast milk to hospitals and milk banks across Surrey & London. We also carry out a daily delivery of blood to Air Ambulance Kent Surrey Sussex.
We support the regular delivery rounds that the NHSBT have in place, however unlike this option, SERV S&L also operate throughout the night. We provide this service free of charge to the NHS, which releases more money for patient care.
On Bank Holiday's, we provide a 24 hour service to the NHS.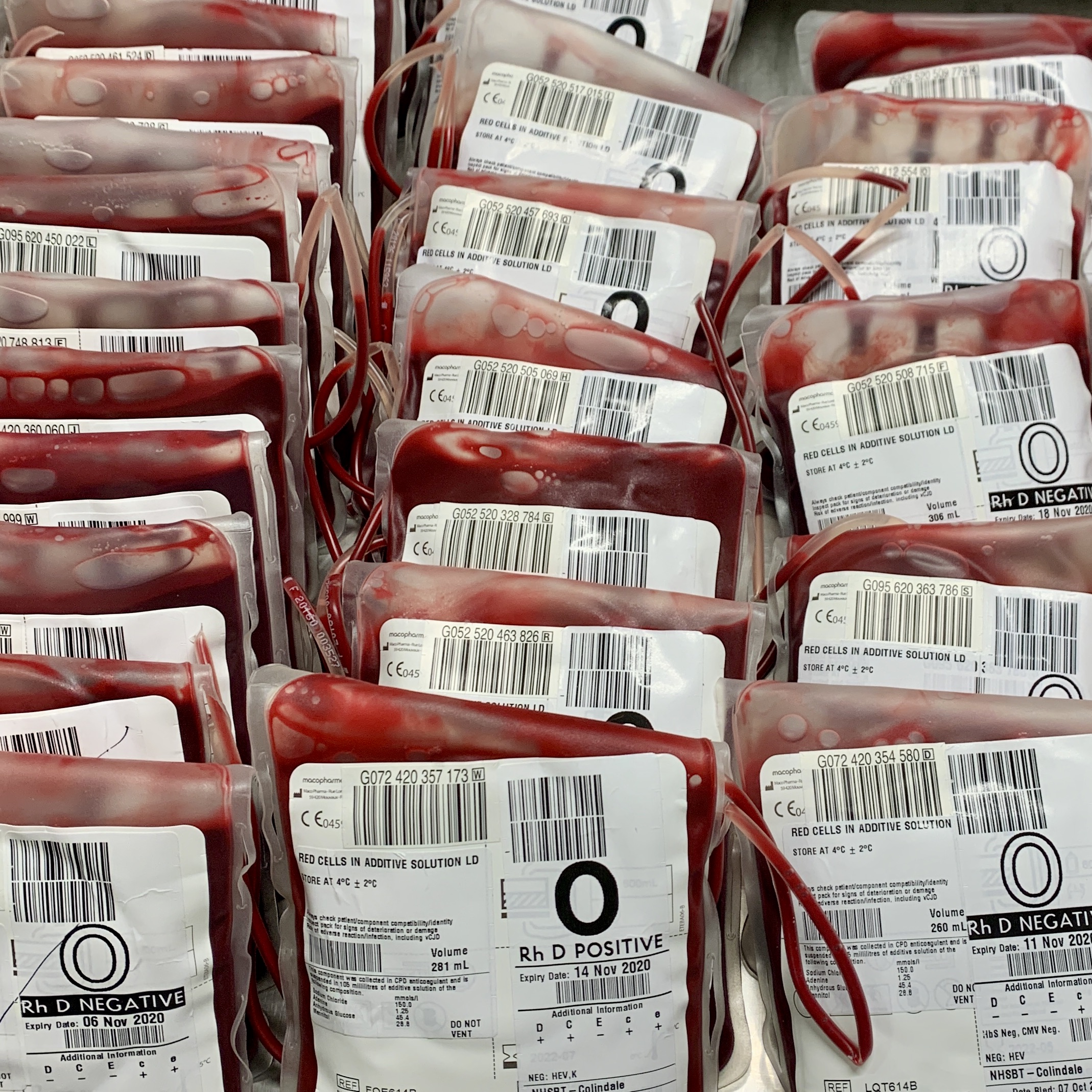 Blood Products
Blood is often needed in emergency situations, such as traffic accidents or required for surgeries and the hospitals may not have stock of exactly what they need. They put in a call to SERV S&L and we will immediately dispatch a volunteer to fulfil the order.
Donated Breast Milk
Donated breastmilk is collected by volunteers from our milk donors on a daily basis and delivered to Neonatal units and Milk Banks across our area. This precious resource ensures that babies born prematurely receive all the benefits that breastmilk can offer.
Medical Samples
When patients require urgent diagnosis, medical samples are expedited from hospitals to specialist labs, we will collect these samples and safely deliver them to their destination. We also partner with blood bike groups across the country to relay a samples across regions.
Medical Supplies
Generally, if it fits on a bike – we'll take it! We are often asked to carry specific surgical equipment, neotatal feeding tubes, urgent patient notes & medicines. We will always strive to ensure that our hospitals have what they need, if we are able to assist.
"Of all the brilliant things I get to experience as a rider, my favourite is probably the milk runs. Delivering direct to a neonatal ward, speaking to the amazing medical staff and hearing how big a difference the donated breast milk that we deliver makes. It's a wonderful feeling!"
– Jay, SERV S&L Rider
"Being a SERV Controller makes me feel like I'm making a real contribution, one with a value that can't be measured financially. I'm nearly never thanked for a delivery and rarely do I know what or who it is for. It is left to my imagination and I imagine I'm doing a pretty amazing thing, for people that are grateful for our help."       
– Anthony, SERV S&L Controller
"The feeling of being in my warm car, on a cold winter's night, whilst delivering blood products and making a difference to somebody's life is heart-warming. Then climbing back into bed knowing I've done somebody a good turn – even better."    
– Tara, SERV S&L Driver
"It feels a real privilege to SERV our local World-leading Air Ambulance in their hugely skilled life-saving work, and so humbling when they thank us at every single opportunity!"
– Janne, SERV S&L AA Driver