Our Sponsors
We would not exist without support of our generous donors, many of whom raise funds to purchase our fleet vehicles.
All the SERV Surrey & London fleet are named. Not only does it help differentiate between vehicles of the same model, but it also acts as a lovely thank you to our donors, allowing them to name the vehicles they purchase for us.
Donate Now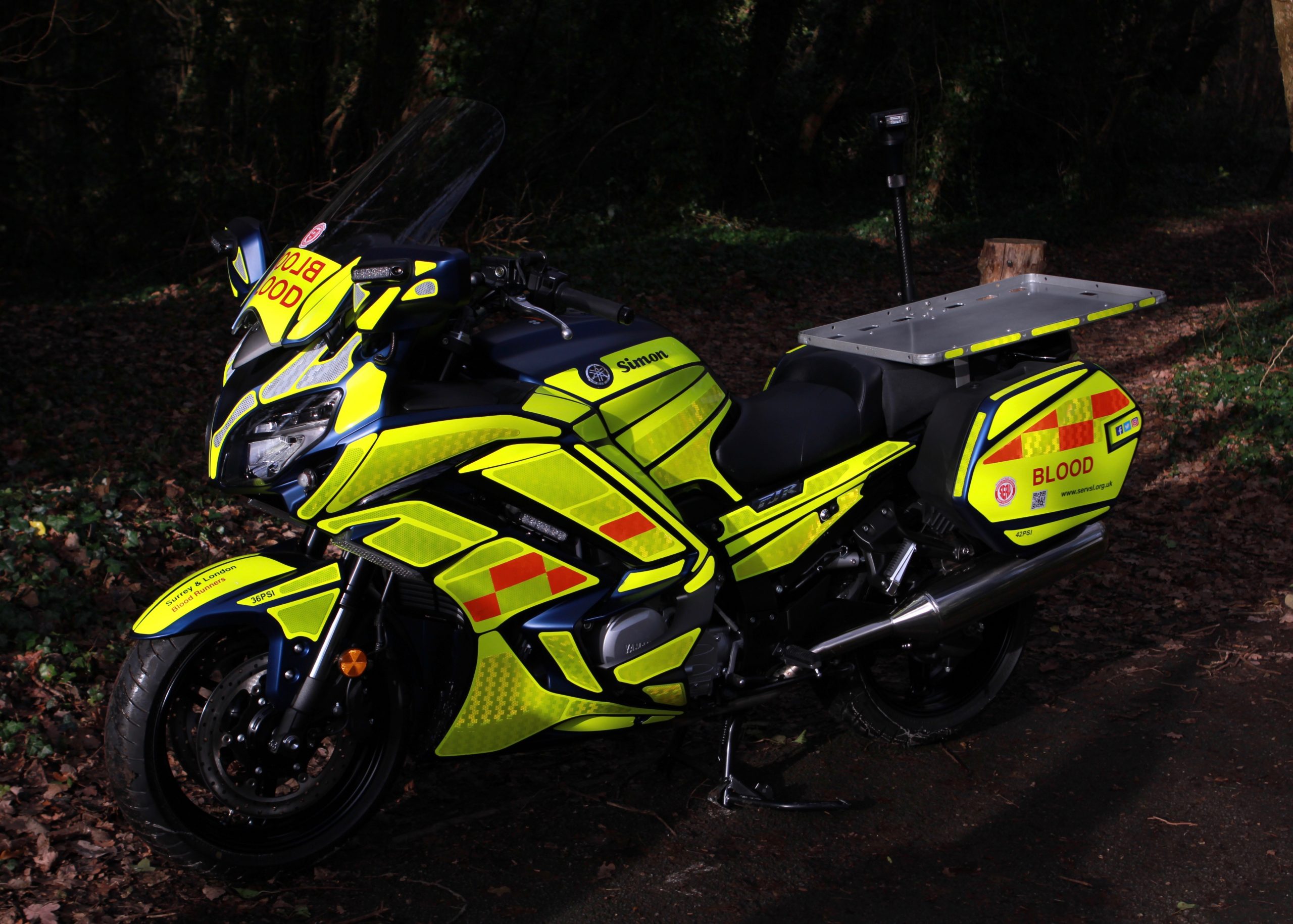 Simon
This very special, most recent addition to our fleet was donated to SERV Surrey & London in memory of Simon Palmer, who was tragically killed in a motorcycle accident, in June 2019.
His friends and family raised over £15,000, purchasing one of the very last Yamaha FJR1300's off of the production line. We are honoured to carry this tribute and know that this huge contribution will really make a difference and save lives.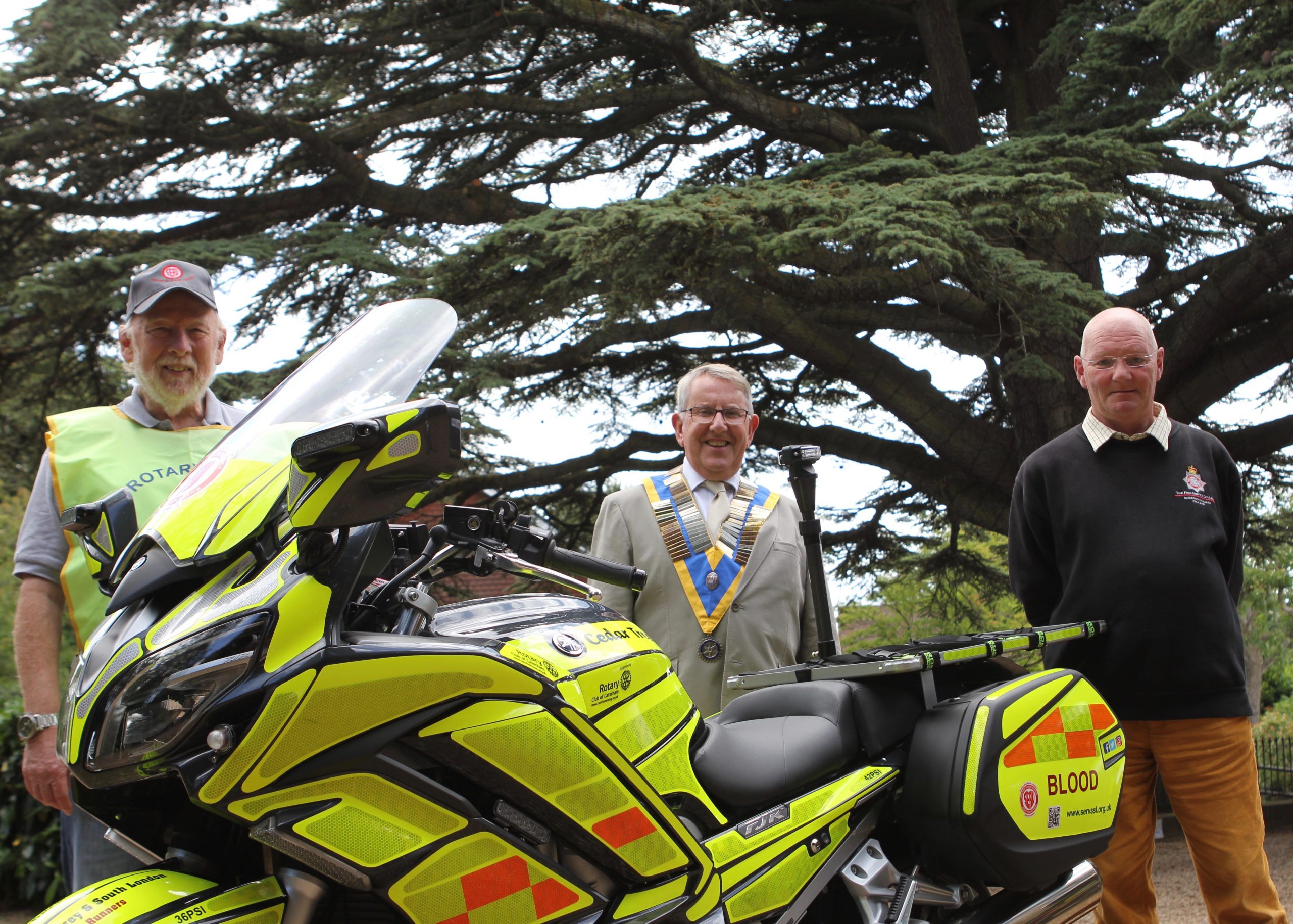 Cedar Tree
'Cedar Tree' is a great addition to the SERV Surrey & London Fleet. She was kindly donated by Caterham Rotary Club and named after the famous 'Cedar Tree' on Caterham on the Hill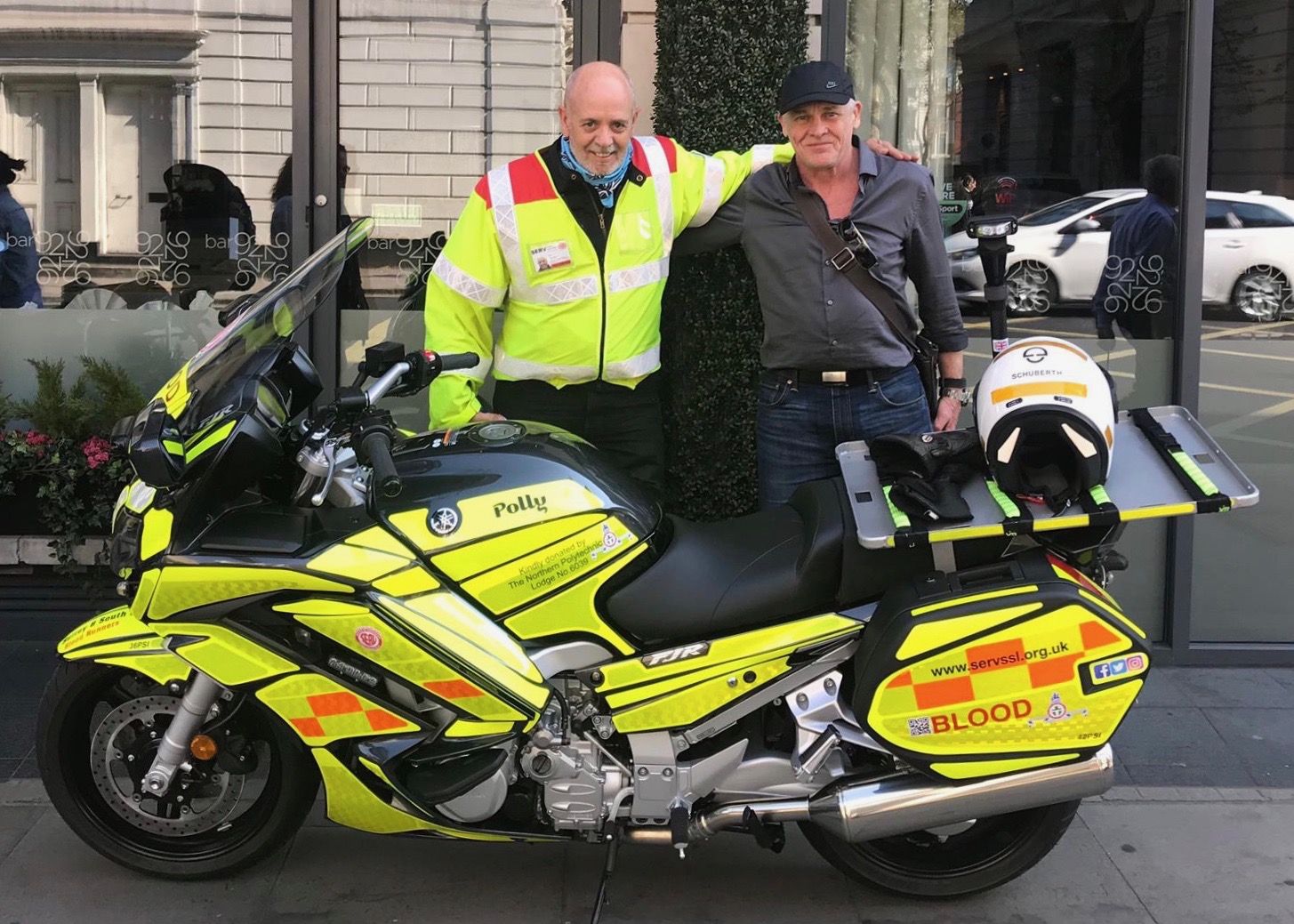 Polly
Kindly donated to us by the Northern Polytechnic Lodge (hence the name 'Polly').  The members of the lodge have been walking from London to Bristol in six stages to raise both the money for the bike and also awareness for Blood Bikes.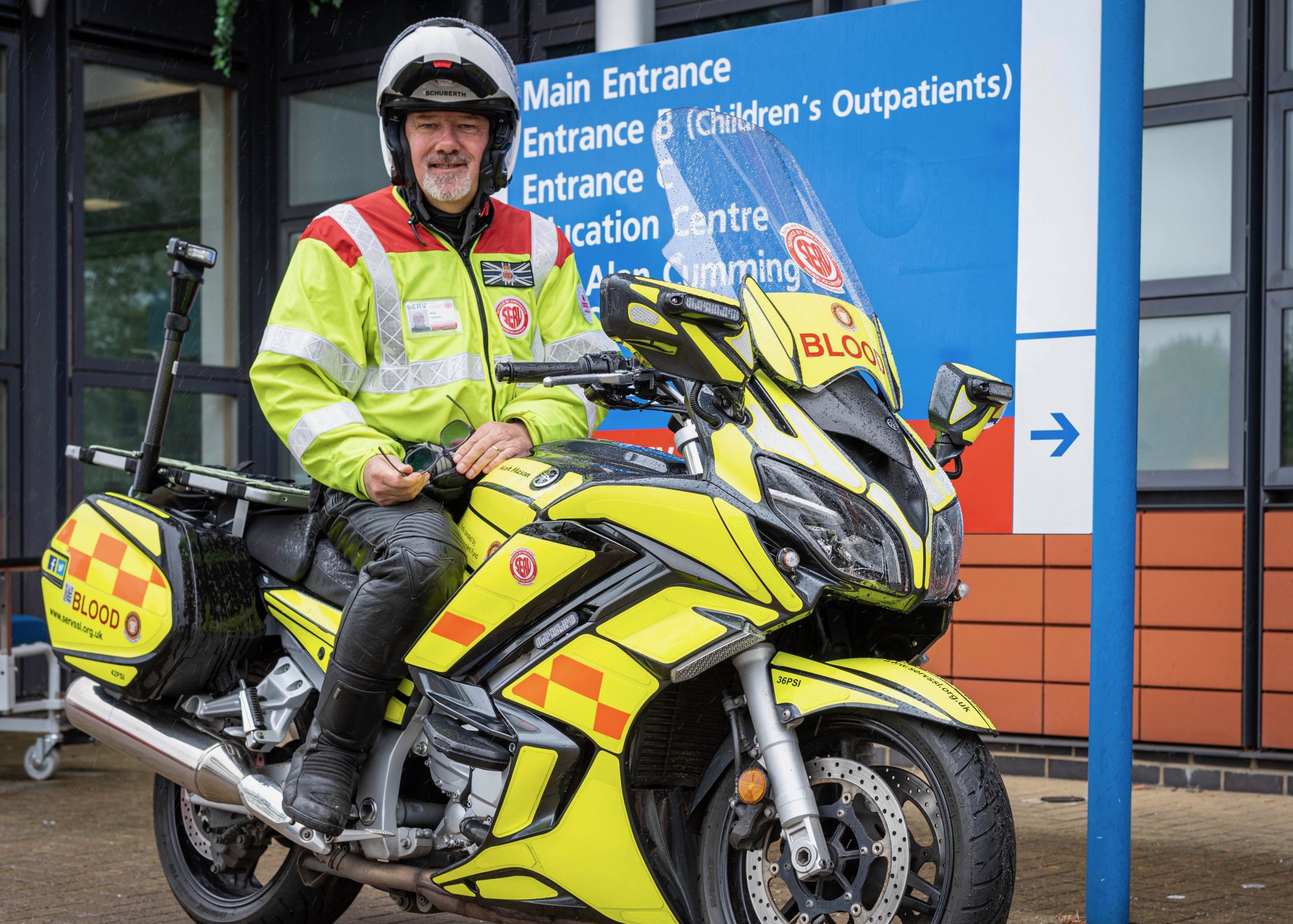 Mark Mason
Known within the charity as 'Mason' he was donated by the Provincial Grand Lodge of Mark Master Masons of London. This was as part of a nationwide contribution to over a dozen NABB members who were successful in their applications to The Mark Benevolent Fund, (who celebrated their 150th anniversary in 2018).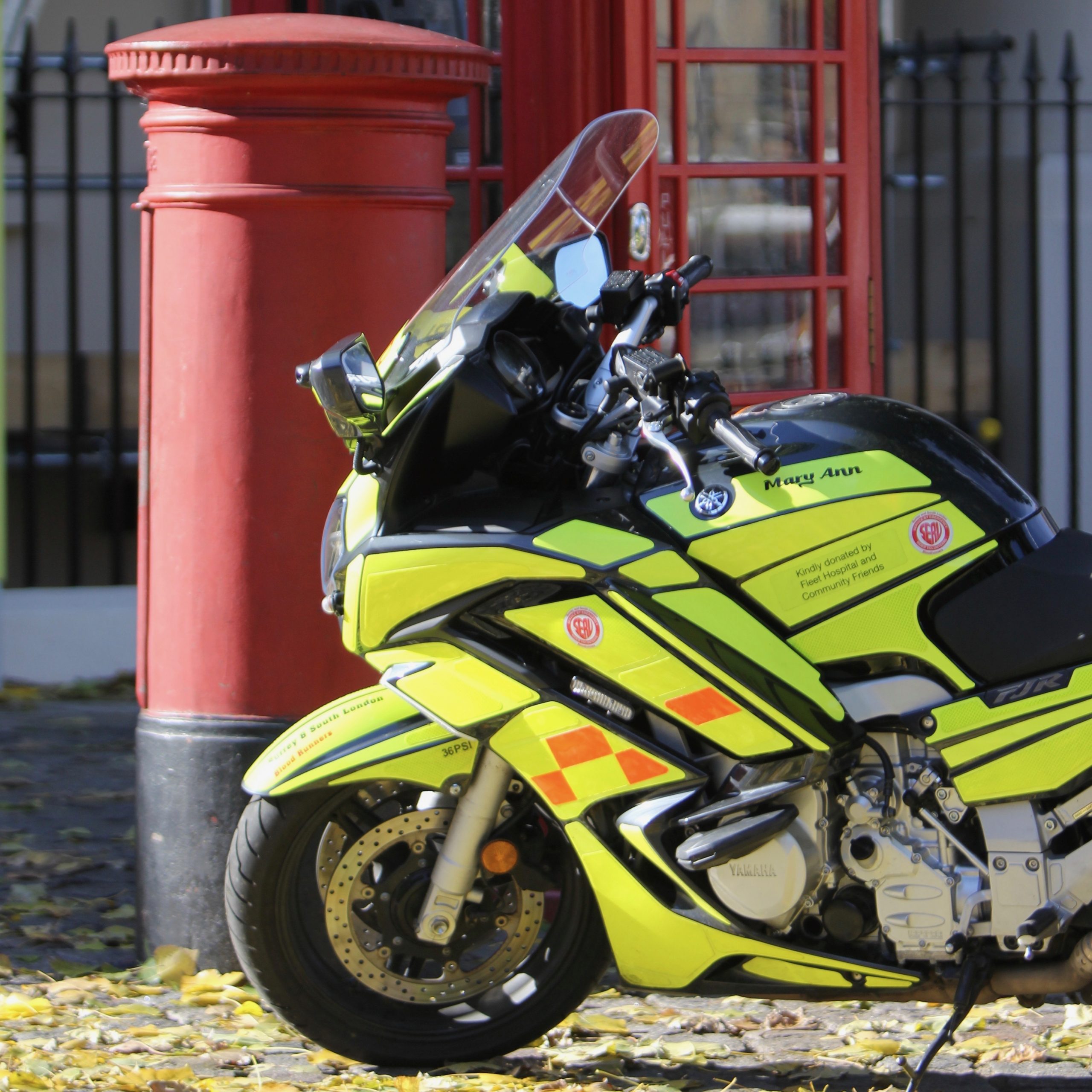 Mary Ann
Donated to us by the wonderful Friends of Fleet Hospital, 'Mary Ann' is named after two ladies Mary and Ann who both bequeathed funds to the Friends for onward donation. We think 'Mary Ann' is a fitting tribute to these two ladies as she carries their legacy forward on her lifesaving missions.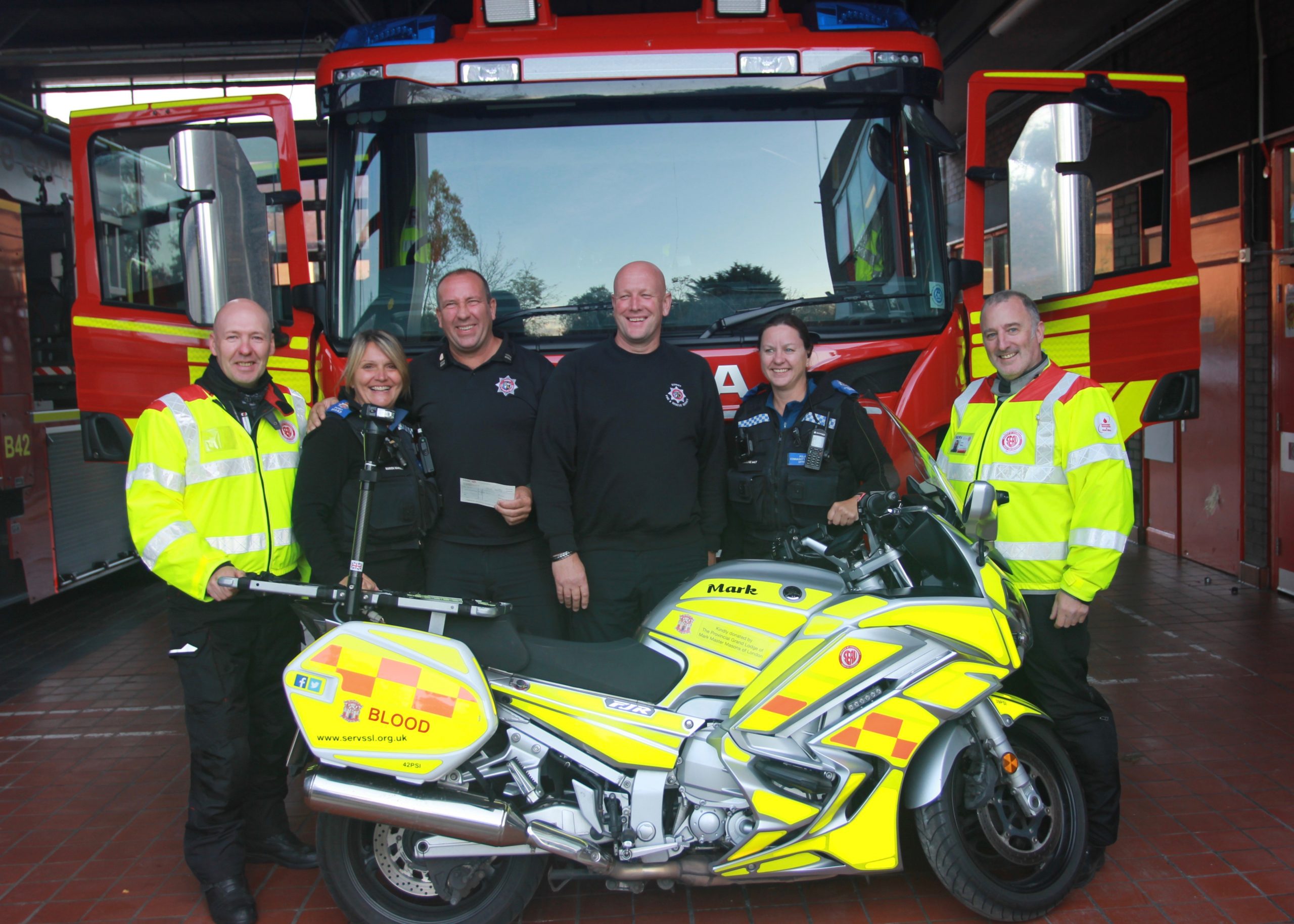 Mark
Mark is our oldest FJR1300A. He was also the first to be donated to us by the Provincial Grand Lodge of Mark Master Masons of London. Like all our FJR's he can be seen out and about, day and night, making a difference to the people of Surrey & London (and Sussex and Kent as well!)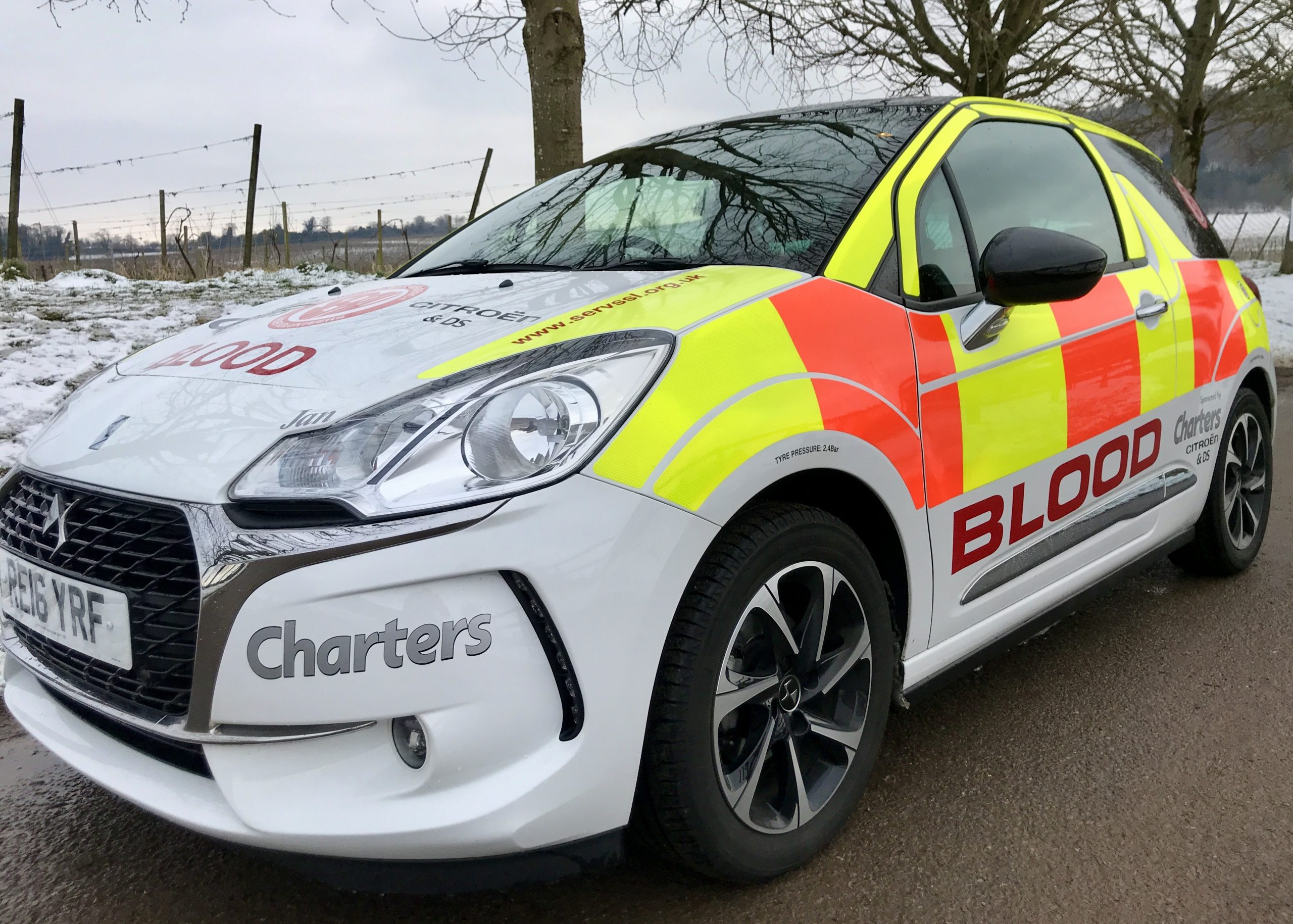 Jan
Jan was generously donated by Charters Citroen of Aldershot. She's a nippy DS3 that is our go to, ULEZ compliant, car about town. She is named after Jan, the landlady of the Crimea Inn, Aldershot. Apart from being an awesome venue, Jan and Ray who run the Crimea have been staunch supporters of SERV S&L for a long time… naming our DS3 after her was our way of saying, "Thanks!"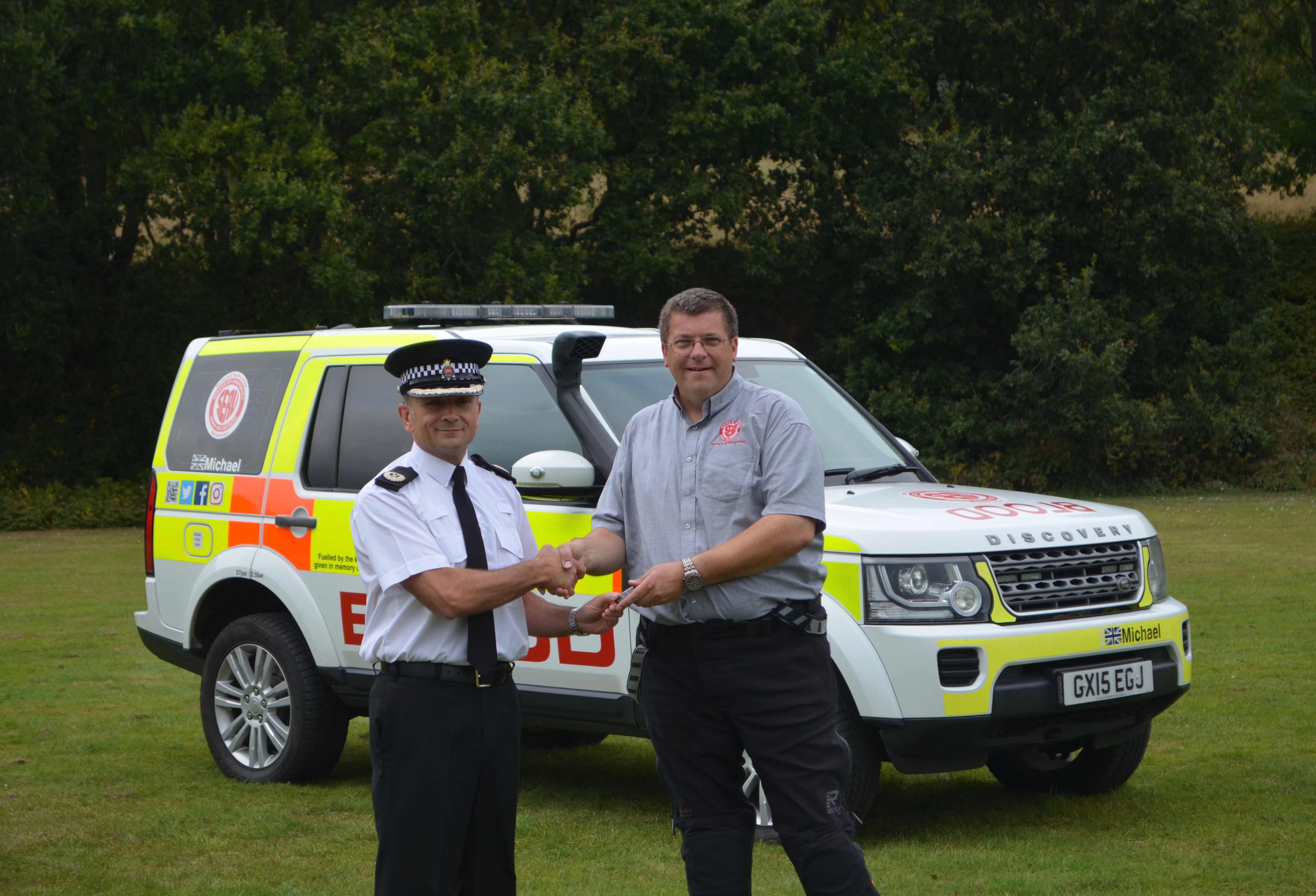 Michael
Michael is a Land Rover Discovery GS SDV6 kindly donated to us by the Surrey Police Constabulary via the Surrey Police and Crime Commissioner. Originally a Surrey Roads Policing unit vehicle, he's now rebranded as SERV S&L's all weather delivery vehicle. Michael is named after St Michael, the Patron Saint of Police Officers.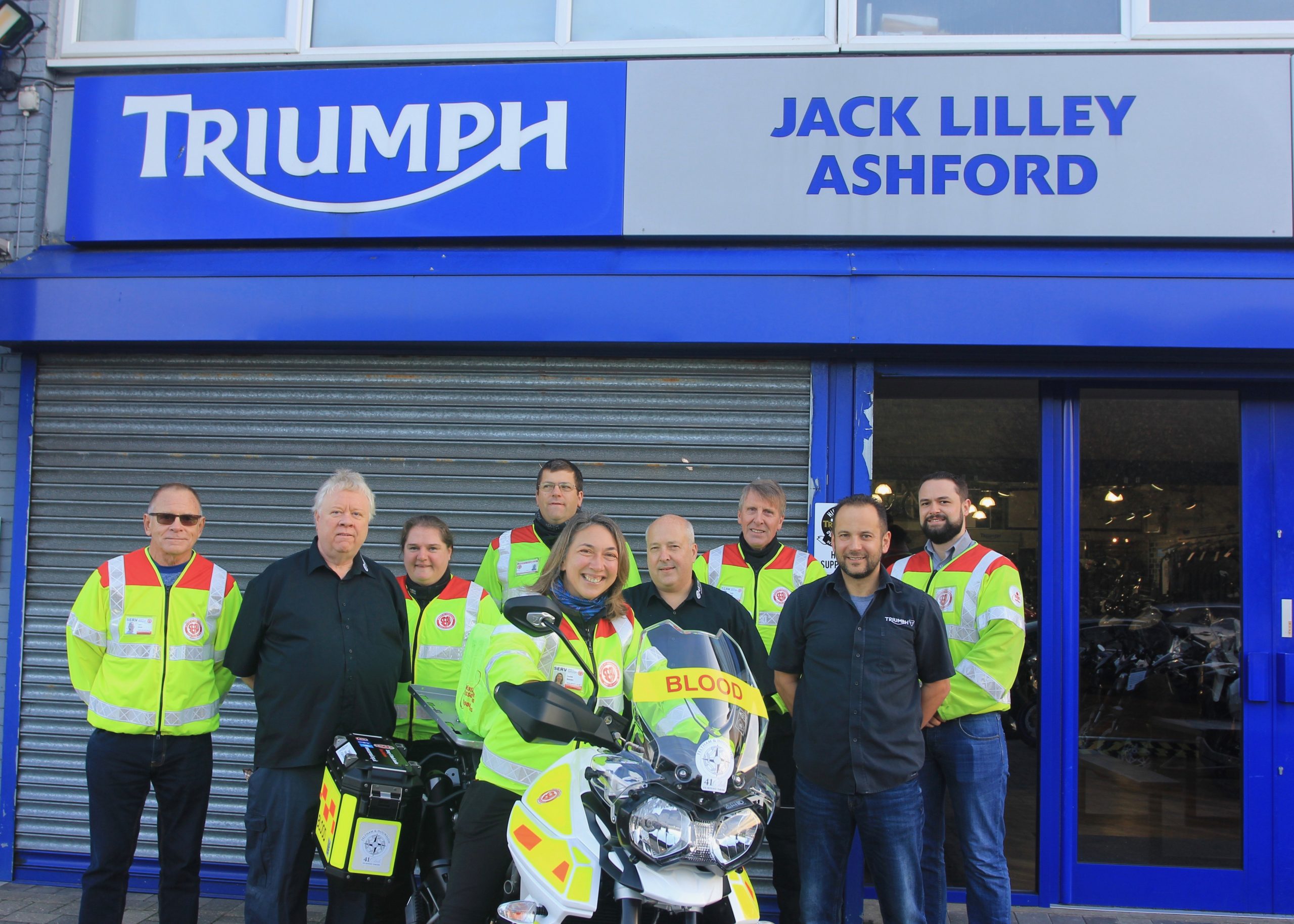 Louis Marchesi
'Louis' as he's known in the charity, was kindly donated to us by Feltham and Hounslow 41 Club. He is named after the founder of the Round Table organisation, Erminio William Louis Marchesi, from whom the 41 Club draw their membership when members reach the Round Table's obligatory retirement age of 40.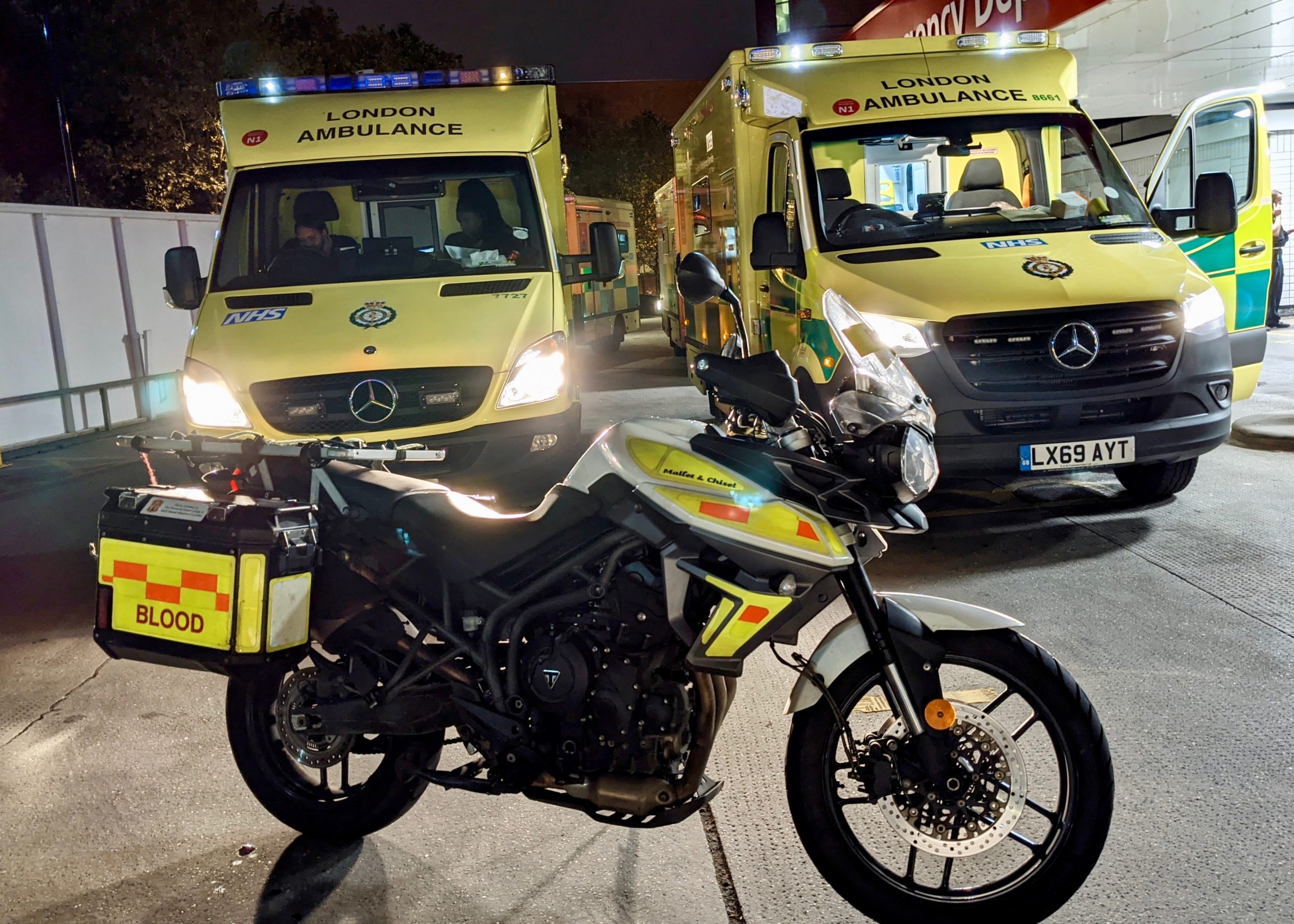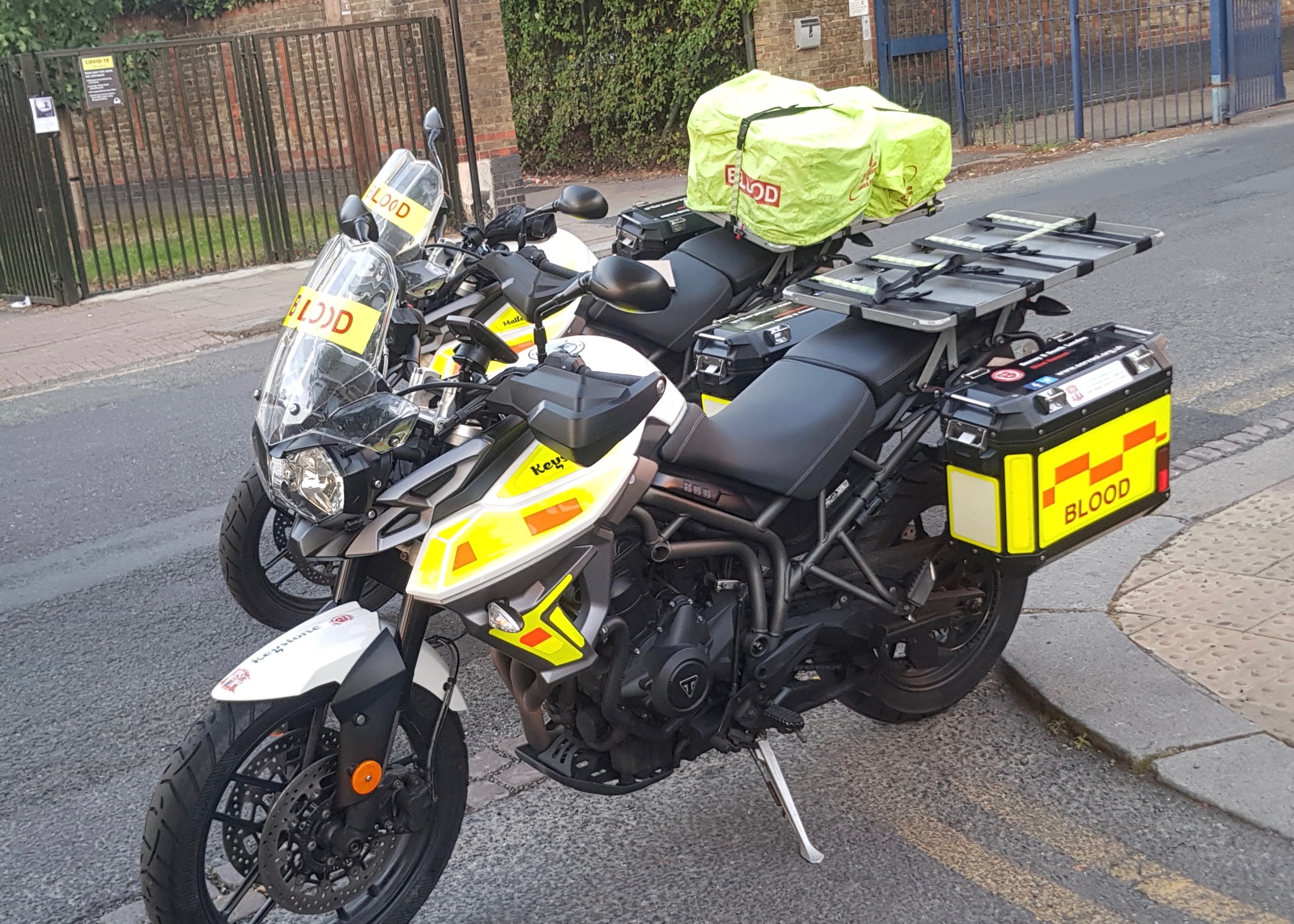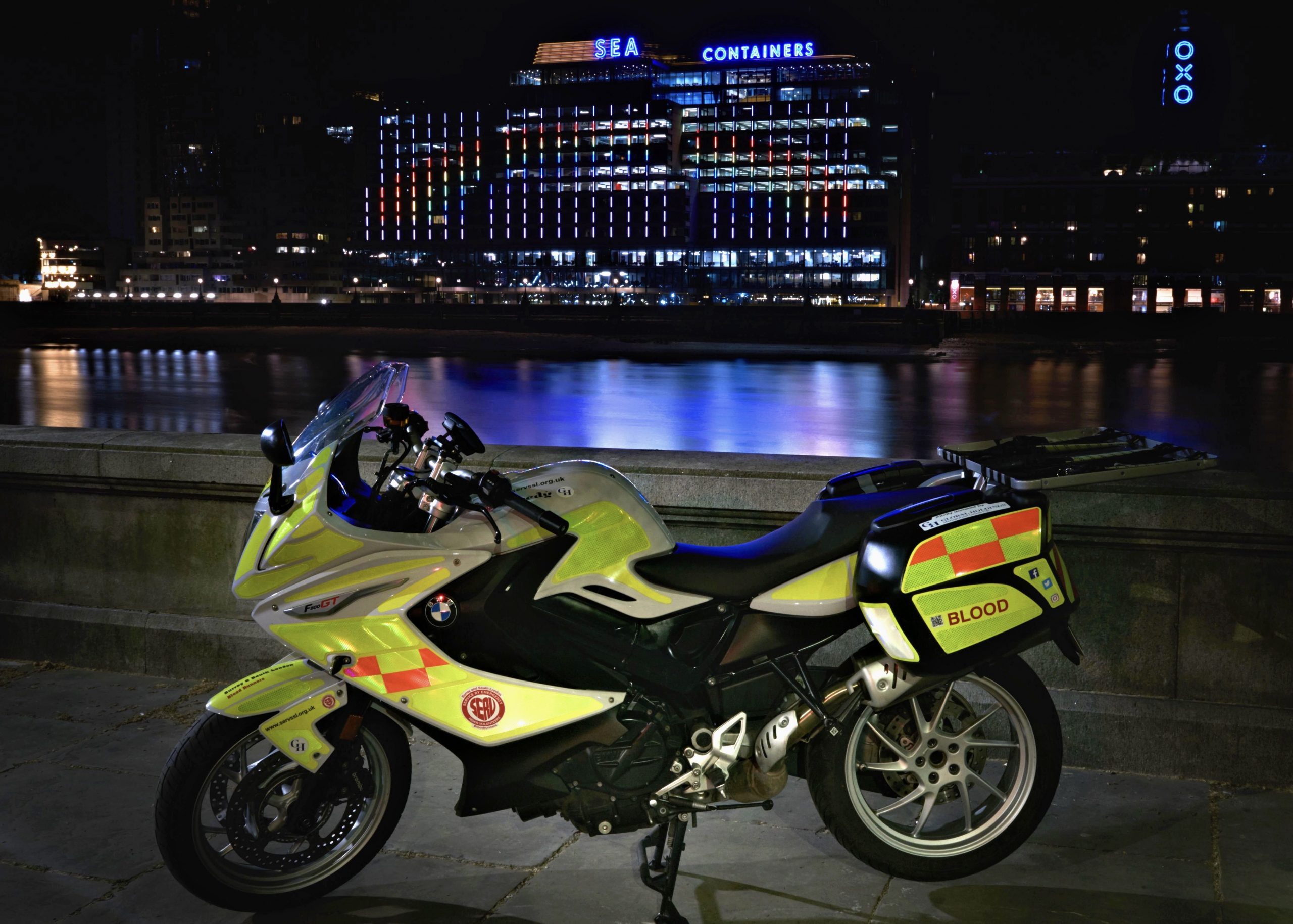 Speedy
'Speedy' is a BMW F800 GT SE donated by Global Holdings Management Group UK.  'Speedy' is named after the managing director's "full of beans" dog and has no connections to the way in which he is driven
Motorbikes
At the heart of SERV S&L are the mighty motorbikes. They enable us to move effectively through the worst of London traffic, in a safe and progressive manner. Each bike is fitted with a specially designed blood box plate that can securely carry up to two boxes of blood product. Each bike also has panniers that can be used to carry samples, documents or medical equipment that our client hospitals might need in an emergency.
Cars
Whilst SERV S&L started out as a motorbike charity, nowadays, cars are just as important to what we do. In the face of ever increasing demands on our services, cars are essential to transport orders of three boxes or over. Not only that, but during adverse weather, our two wheeled fleet is grounded as we have a duty of care to ensure that our riders and their precious cargo are safe on the road. Winter is the time we are reminded just how critical cars are to SERV S&L's mission.