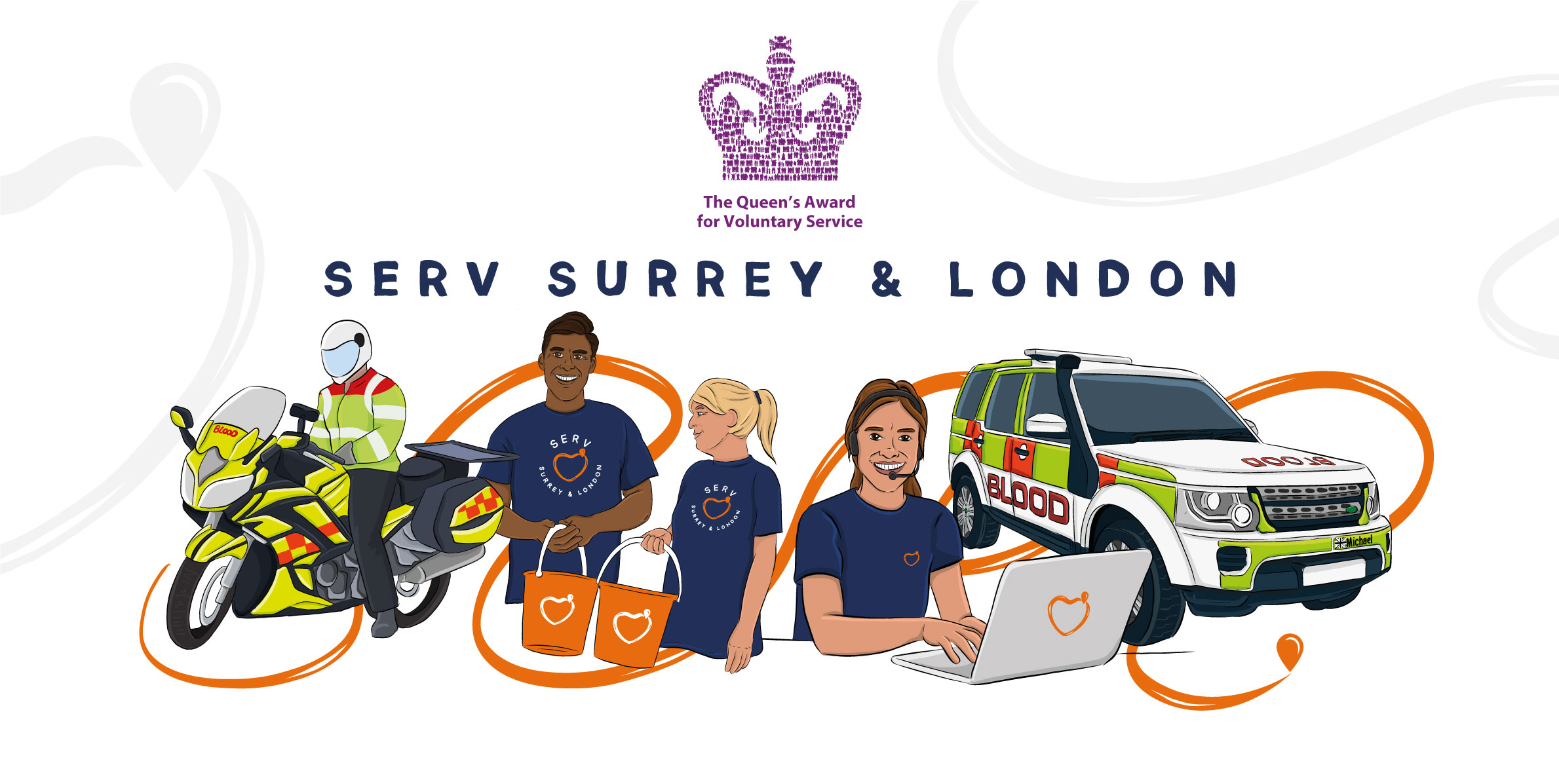 We are delighted to share with you that today, we have been awarded The Queen's Award for Voluntary Service. The QAVS is the highest award, equivalent to the MBE, given to local volunteer groups across the UK, to recognise the outstanding work done in their own community.
SERV Surrey & London are a charity organisation, made up entirely of volunteers. We transport blood products, urgent samples, medical supplies along with donated breast milk to hospitals and milk banks across Surrey & London. We also ensure that Air Ambulance Kent Surrey Sussex are restocked daily with the trauma blood that they carry on their aircraft. SERV S&L regularly act as a relay partner with other blood running groups across the country, as a huge proportion of runs will either start or end in London.
We operate 365 days a year, throughout the night and round the clock on bank holidays, providing our service free of charge to the NHS. This releases more money for patient care.
SERV Surrey & London is one of 241 charities, social enterprises and voluntary groups to receive the prestigious award this year. The number of nominations remains high year on year, showing that the voluntary sector is thriving and full of innovative ideas to make life better for those around them.
The Queen's Award for Voluntary Service aims to recognise outstanding work by volunteer groups to benefit their local communities. It was created in 2002 to celebrate The Queen's Golden Jubilee. Recipients are announced each year on 2nd June, the anniversary of The Queen's Coronation. Award winners this year are wonderfully diverse.
When asked about achieving this prestigious Award, our Vice Chairman, Chris Butler said,
"We are honoured to have been awarded a QAVS and it is even more meaningful this year as we also received special recognition for our service during Covid-19. The past year has been tough for so many people and our dedicated volunteers stepped up very early on in the pandemic to offer an additional layer of support to our NHS hospitals. We are also celebrating our 40th Anniversary this year, so the Award is such a perfectly timed way to reflect and celebrate the commitment of our members over the past 40 years."
We would like to say thank you to all our volunteers, past and present for their contribution to our charity. We also extend our thanks to every individual and organisation who has ever donated or fundraised on our behalf. You are the ones who make what we do possible.