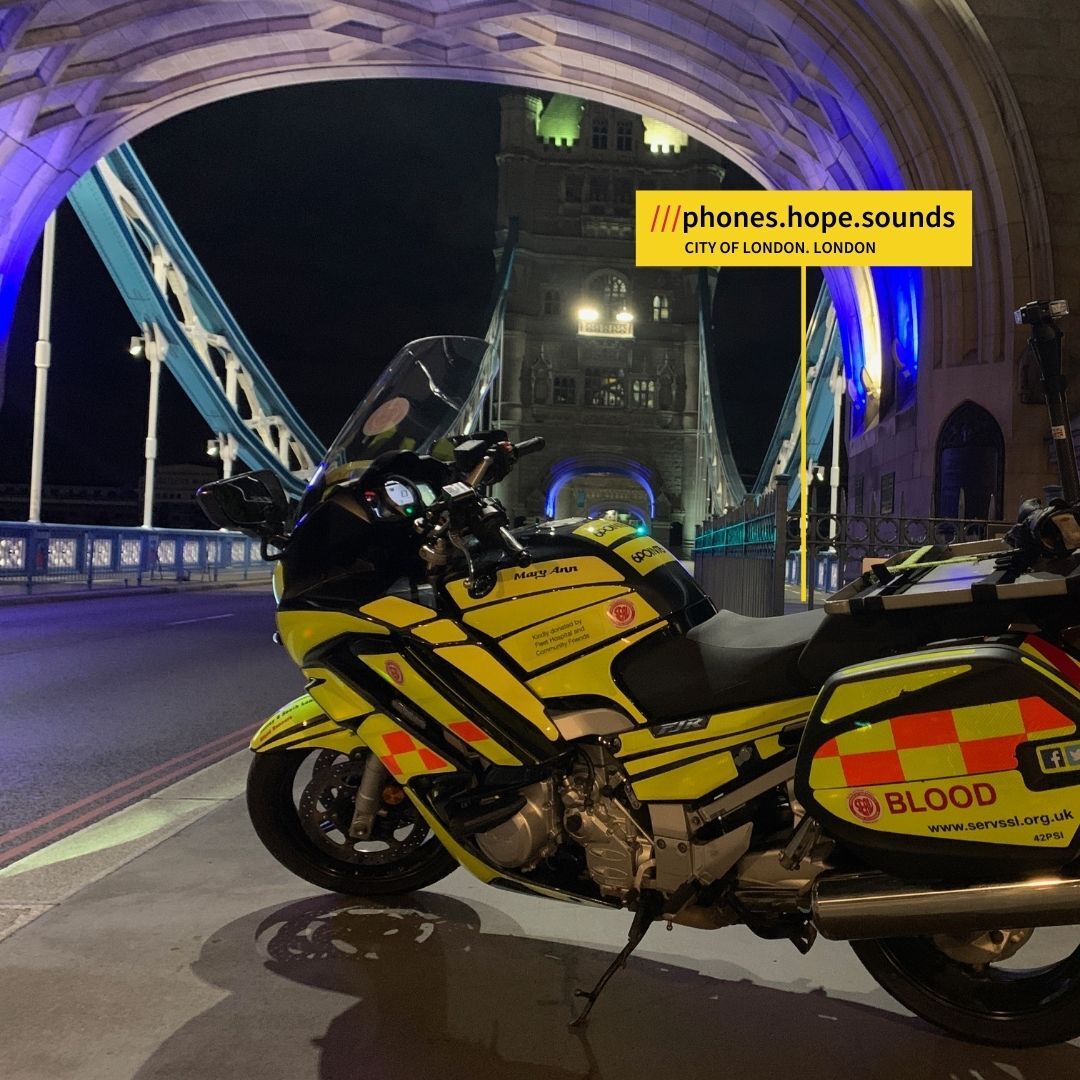 SERV Surrey & London provide a valuable service to the NHS for free, delivering blood products in urgent situations out of hours that would otherwise take up valuable time from a police car or ambulance, or cost the hospitals hundreds of thousands of pounds every year.
Over the last few years, our charity has grown and provided our service to even more hospitals, covering over 50 hospitals in Surrey and London throughout the night, on weekends, and bank holidays. With such a large number of sites to visit and staff looking to minimise the time people spend inside, we needed accurate ways to guide our volunteers around these hospitals, which can be large places with multiple entrances and sometimes confusing or little signage, particularly for locations the general public aren't generally allowed.
With the use of What3Words, we now have a system in place to help with that particular problem, providing our volunteers with information on critical locations, such as the correct entrance, without having to resort to ambiguous instructions like, "The blue door next to the parking lot," and with a reduced chance of typos when using longitude and latitude numbers that could each be up to eight numbers long. This helps us maintain our service whilst minimising contact.
What is What3Words?
In their own words: "what3words has divided the world into 3 metre squares and given each square a unique combination of three words: a what3words address. ///kite.chats.dine, for example, is a precise 3 metre square in a field next to the River Ouse in York. what3words is free to use via the app for iOS and Android or the online map at what3words.com The system works offline, making it ideal for use in areas with an unreliable data connection. what3words addresses cover the entire world and can be used in over 40 languages."
Check them out at https://what3words.com/about
"My Controller asked me if I would do a delivery to North London, a location that we had recently started deliveries to and I had not visited yet. The delivery was 2 boxes of blood and the timer was counting down. When I arrived, none of the directions made any sense. The waymarkers did not exist, I couldn't see any of the landmarks mentioned in the directions! The hospital seemed to have a hundred buildings scattered around, and no sign of anyone who might be able to help me. I drove around in circles for 15 minutes – all the while time was running out. Then I remembered what3words and how many members had said what a brilliant app it was. I downloaded what3words onto my phone and entered the location into the app and what do you know, the app didn't just show me the building I was looking for – it showed me exactly where the doorbell for access to the lab was located!!! I wish I'd used it much earlier, all my stress and worry evaporated!!!"
-Anthony Mann,